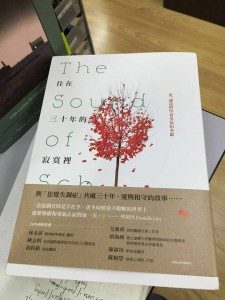 The Chinese translation of The Sound of SCH is out!
Launched in Taiwan in March 2016.
Press release:
Speaking at the Singapore W
riters Festival in October 2015,
in a panel discussion titled 'Grey Anatomy'.
Fellow panelists are Justin Ker and Chan Lishan.
Click on this Link for more information.